PowerFilm Plus
---
▪ Automatic Batch 135 Filmstrip Scanning
▪ Up to 10 Film Strips, Maximum 60 Frames/Batch
▪ 24 Megapixel/ True Color
▪ Support Xpan, Mamiya and Widelux Films
▪ IR Dust/Scratch Removal - Magic Touch
▪ Color Reconstruction - Auto Color
▪ Fading Film Color Correction
▪ Support Mac/Windows
---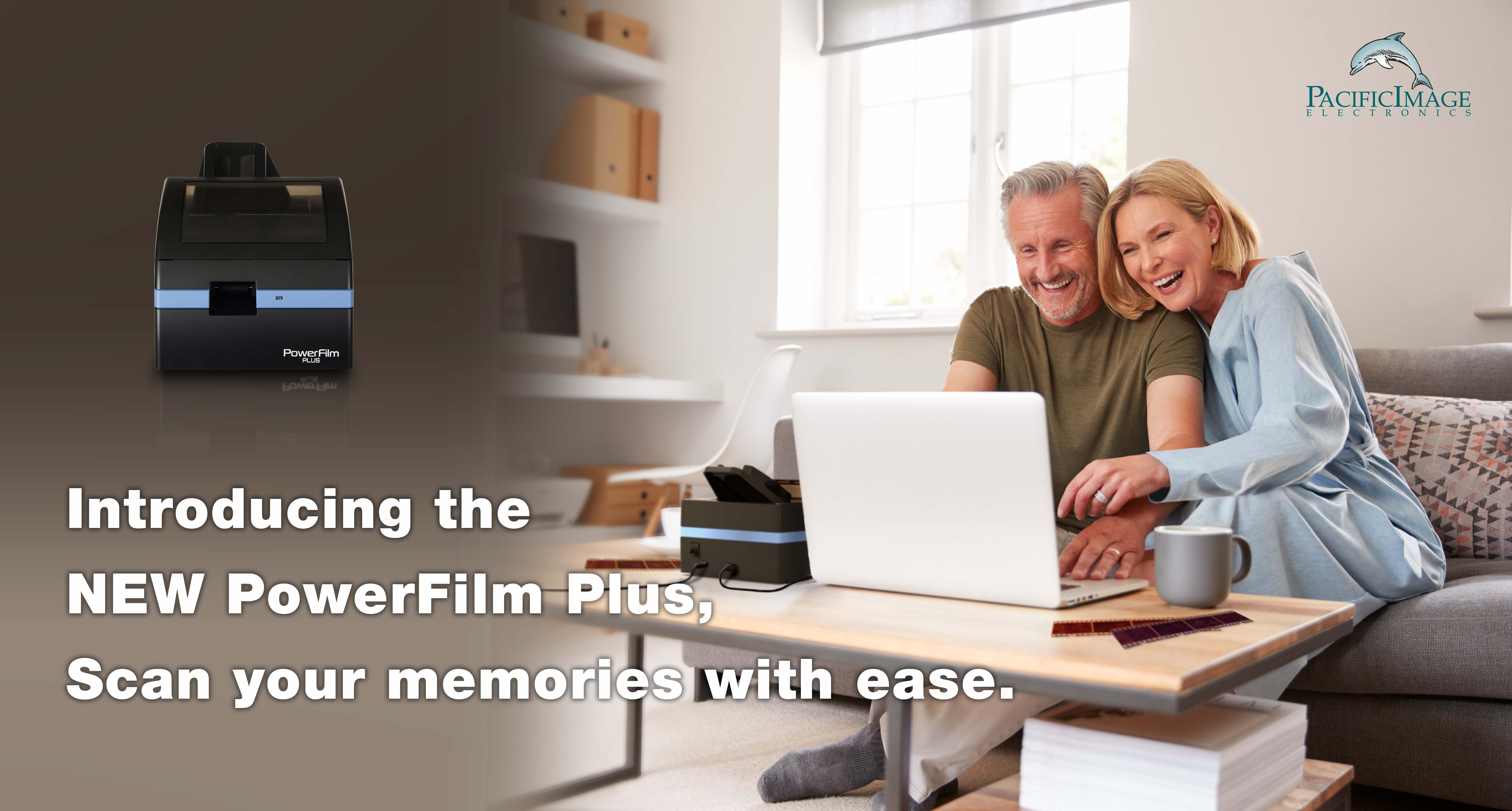 Automatic batch filmstrip scanning - With the automatic batch scanning fuction, user can walk away during the scanning process instead of being tied to the computer. The max number of frames per batch scan are 60 frames (10 film strips/batch, each strip has a maximum of 6 frames)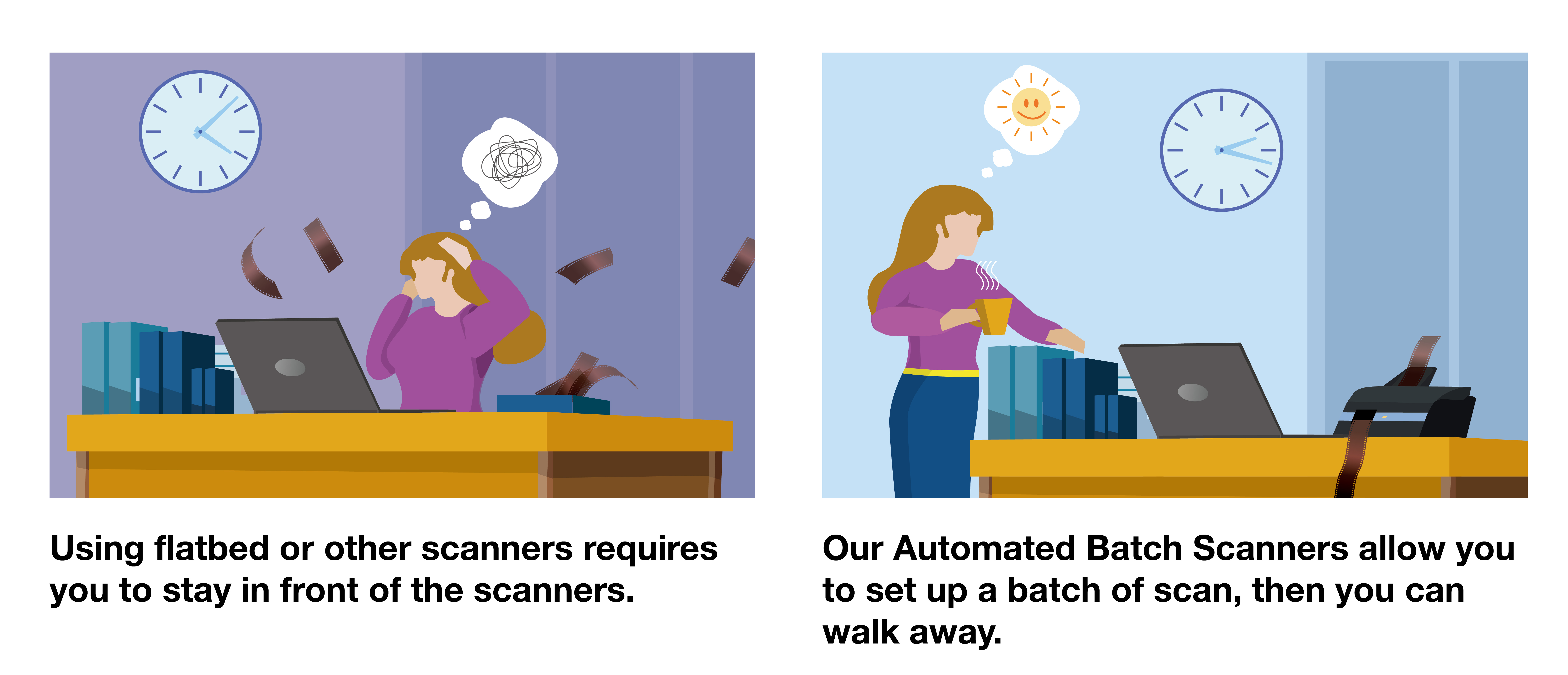 Supports a Wide Variety of Films Types from Different Brands - With the new PowerFilm Plus, users can experience scanning with not only standard film, but also films produced by different famous brands, such as, Xpan, Mamiya and Widelux.

24 Megapixel with true color - All film scanners from Pacific Image use true RGB linear array CCD to scan, which are different from the majority of DSLR or CMOS scanner using Area CMOS Bayer pattern to simulate RGB.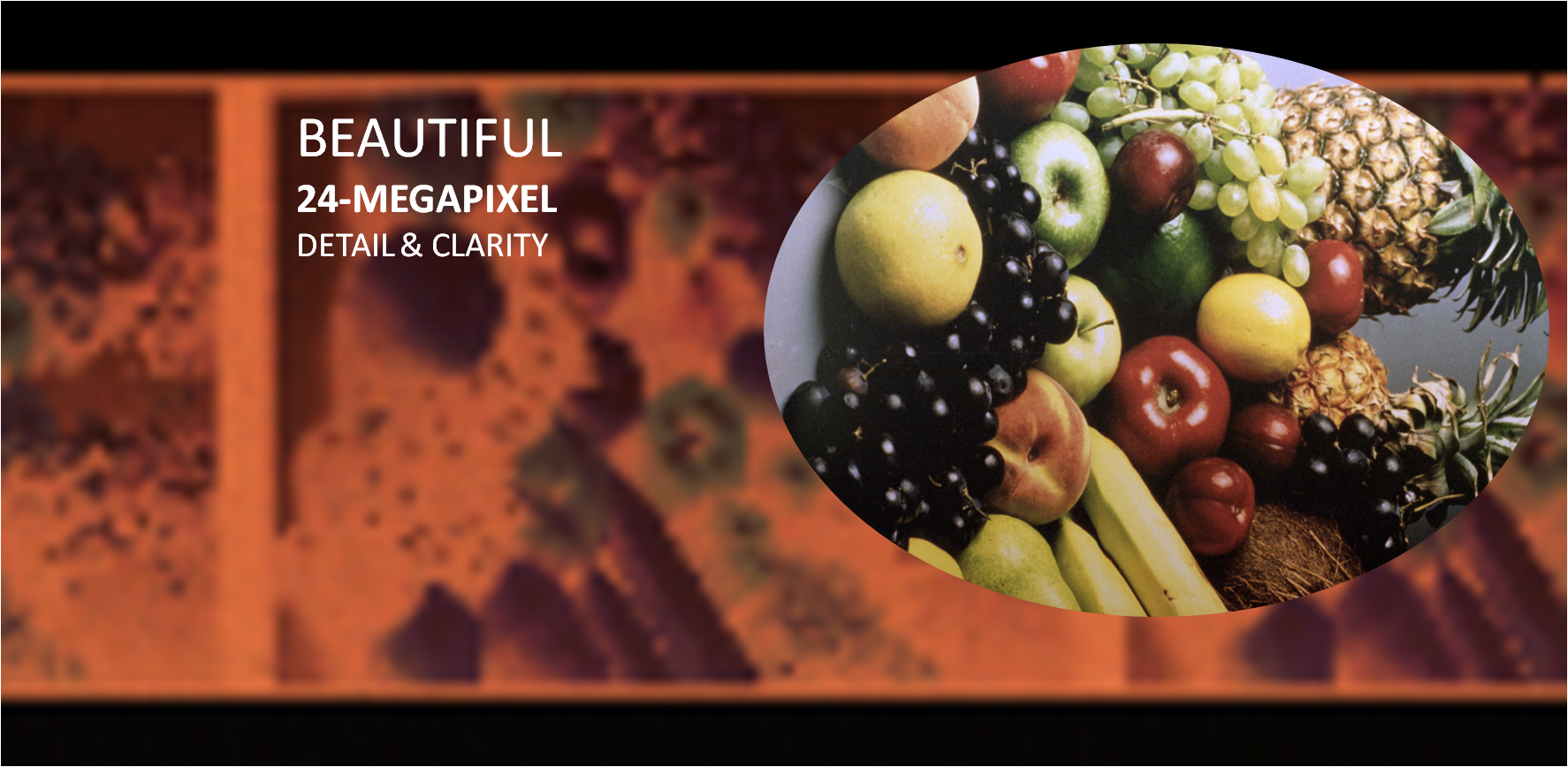 ▪ Enhanced software support
Automatic dust and scratch removal - Our own proprietary infrared cleaning technology "Magic Touch" can eliminates flaws in film, such as dust or scratches, in the final image scan, which is a great time saver in the post editing process

▪ Higher color accuracy - Accurate color adjustment, resulting in vibrant images with optimal brightness, contrast and saturation.

▪ Fading Film Color Correction - As the films are placed in a long period of time, it will become fading. We have unique technology to correct this issue.

Faster scanning speed - PowerFilm Plus provides 2.15 times faster scan speed than PowerFilm for scanning one positive filmstrip with six frames. Fast scan speeds will make quick work of all those boxes and boxes of old filmstrips, which can save a lot of time for you.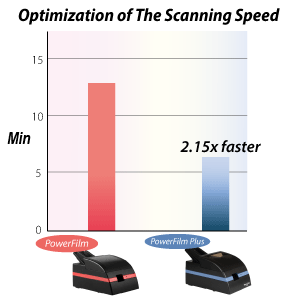 ▪ Supported Videos
1. Organizing and Scanning Your Filmstrips
2. Loading Filmstrips & Scanning
3. Cleaning Scan Area
4. Trouble Shooting
Minimum System Requirements
PC
• Windows 7/8/10/11 32&64 bit
• 4 GB RAM (8 GB or more highly recommended)
• 50 GB of available hard disk space (additional space required for software installation and more required for image storage)
• High-speed USB 2.0 port
MAC
• Mac OS X 10.7 (minimum), PowerPC NOT supported
• 4 GB RAM (8 GB or more highly recommended)
• 50 GB of available hard disk space (additional space required for software installation and more required for image storage)
• High-speed USB 2.0 port
Scanning Media
135 Filmstrips
Resolution
24 Megapixel
Scan Speed
Up to 1 Min/Frame @ 24MP
(speed may vary depending on the system)
Advanced Features
Auto Batch Filmstrips Scanning
Scan Capacity
Up to 10 film strips per batch
Data Capture
135 Negative, Positive, B/W Film Strip (2 to 6 frames per strip)
Light Source
White & IR LEDs
Sensor
Linear RGB CCD
Image File Format
JPG, TIF
Interface
USB 2.0
Power Supply

Input: AC 100-240V; 50/60 Hz

Output: 12V DC / 1.5A

Accessories
• Wall-Mount Adapter
• USB 2.0 Cable
• Quick Installation Guide
Dimensions
9.13 x 6.18 x 5.04 inch (23.2 x 15.7 x 12.8 cm)
Net Weight
4.19 lb (1.9 kg)
OS

Windows 7/8/10/11

Mac OS 10.7 (minimum)

Hardware Requirements

Windows
• RAM: 4GB Minumum (8GB or more Highly Recommended)
• Hard Disk Free Space: 50 GB or more

Mac
• RAM: 4GB Minumum (8GB or more Highly Recommended)
• Hard Disk Free Space: 50 GB or more
Please refer to the Quick Installation Quide before downloading:
/archive/scanner/PowerFilm QIG.pdf
Driver for Mac OS 10.7 or higher