Glite 600
---
Glite 600 is a compact PC operation gel documentation system for all research labs with professional-grade sensitivity for DNA-Fluor detection. Glite 600 is suitable for the following applications:
EtBr, GelRed, GelGreen, SYBR Gold、GelSafe, ECO Safe, Coomassie G-250, Silver Staining, X-Ray film and more.
---
▪ Product outlook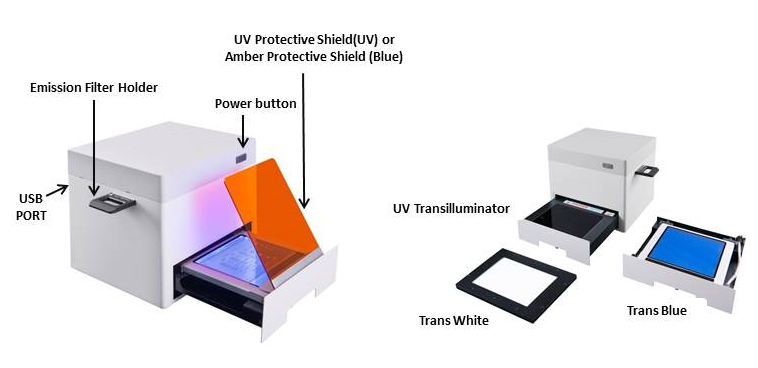 ▪ Multiple light sources

• Intuitive & easy-to-use software
• Sensitivity up to 0.01ng DNA
• Small footprint to fit into a crowded lab environment
▪ Intuitive GelView 600 software
GelView 600 software provides users Smart Capture, zoom-in/out, auto contrast, quick DNA M.W. demarcate and "ABC" Gel Mark Pen features.
6X zoom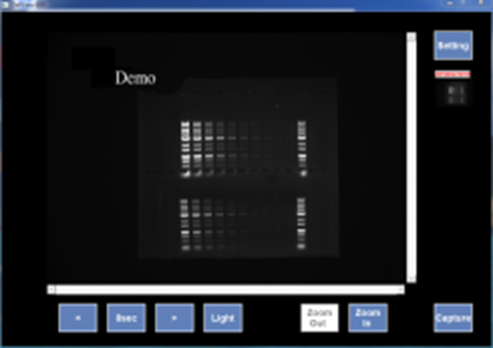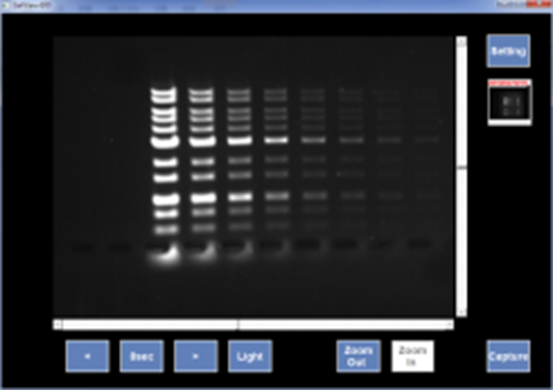 Auto Contrast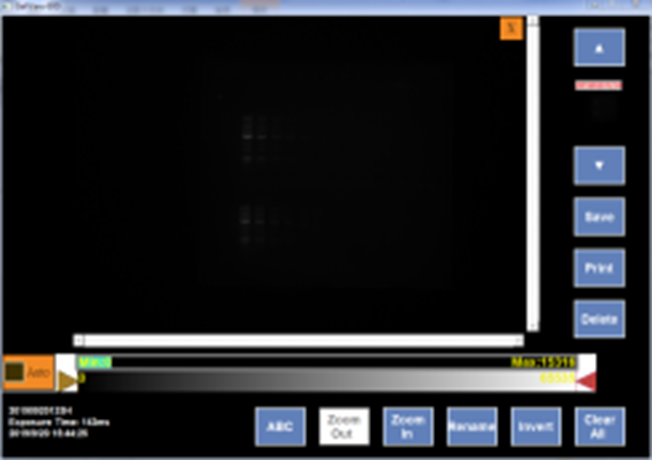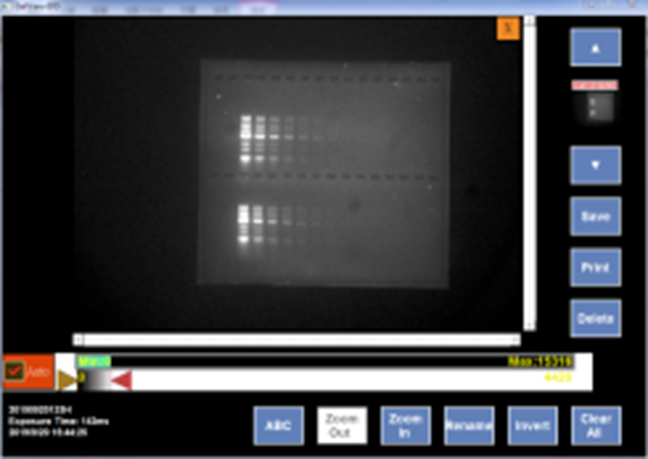 ABC text mark pen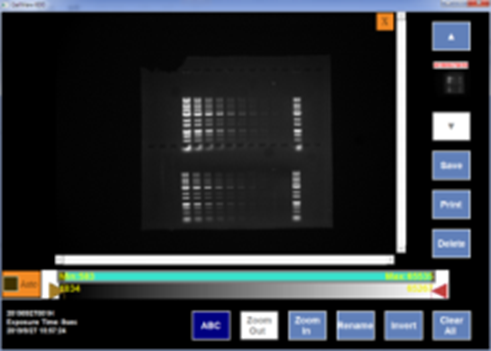 And more...
Glite 600UV
Glite 600BW
Camera sensor
STARVIS CMOS
Image Resolution
6 Mega pixels (3096 x 2080)
Zoom
6X Digital Zoom
Saving Bit Depth
8, 16 bits/channel
Exposure Time
0.015 sec to 10 sec
UV Light. 302nm
V
NA
Blue Light 470nm
NA
V
White Light Panel
NA
V
Viewing area
16 x 11 cm
15 x 11 cm
Filter Holder
2 positions, 25.4(L) X 25.4 (W) X 2(H) mm
Emission Filter
620nm BP
Amber Filter
OS
Windows 7, 8, and 10
Image Format
TIFF, JPEG
UI Language
English、簡中、繁中
I/O Port
USB: Connect PC
Dimensions
300 X 260 X 257 mm/ 11.8 X 10.2 X 10.1 inch
Weight
10kgs / 22lbs
Power
AC Adaptor, 12V/4.16A
If there are any issues regarding the download, please refer to the following link:
/archive/scanner/How to Download software from Scanace Website.pdf