Chipron Meat 5.0 LCD Kit
---
Chipron LCD Array Kit Meat 5.0 是一種基於 DNA 的動物物種辨識組。 憑藉其精密的引物和探針設計,Meat 5.0 為用戶提供了一種快速又可靠的篩選方法,可在很短的時間內識別 24 種動物物種。 整個過程不到 2.5 小時。 只需點擊幾下,專門設計的軟體就可以讓用戶收到準確的辨識報告。 它是用於實驗室第一輪篩選的完美組合,可一次性快速辨別並獲得結果。
---
One experiment to know 24 animal species
• Cover 24 species in one experiment,
• Perfect experiment for First Round screen
• Find unexpected additions of animal material. Traditional method cannot offer!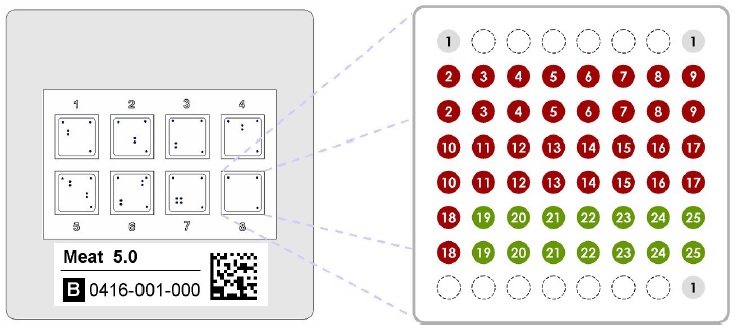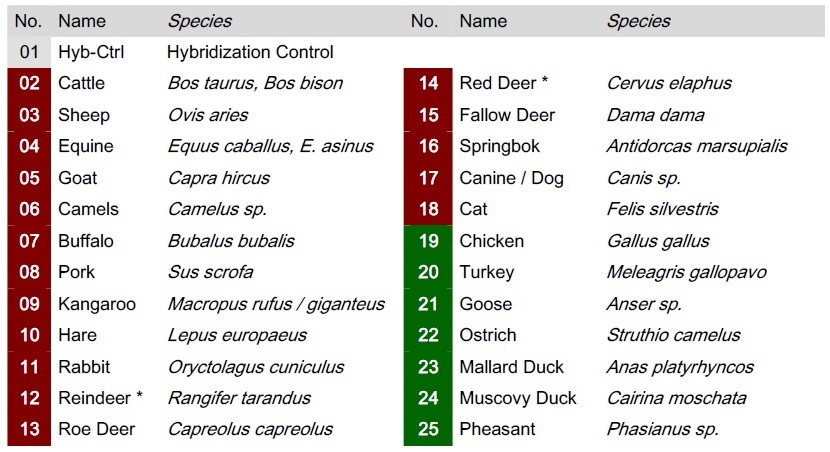 ※ Weak cross reactivity of the capture probe for Reindeer with pure Red Deer and vice versa can occur at high target
Robust: Non fluorescent detection chemistry.
Fast: 90 minutes PCR, 45 minutes array protocol.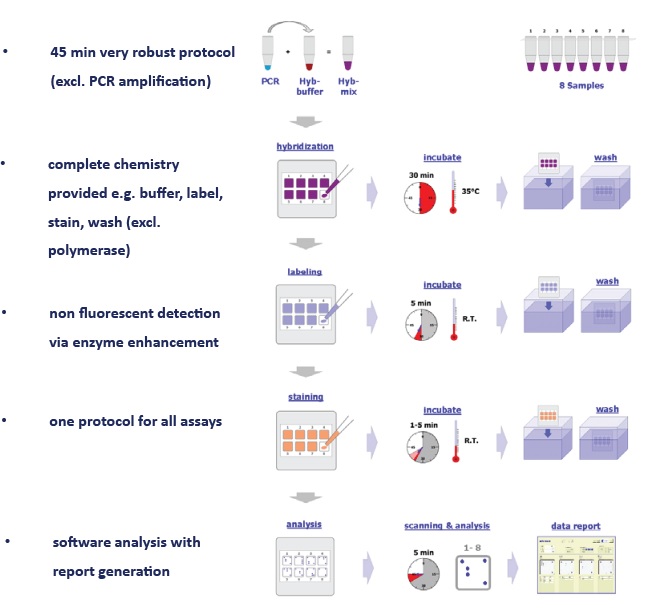 Cost Efficient: Minimal lab instrumentation required.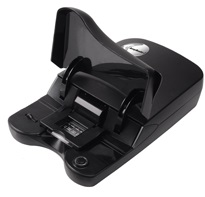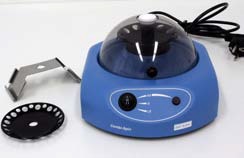 Reliable: Automatic, software assisted data read-out.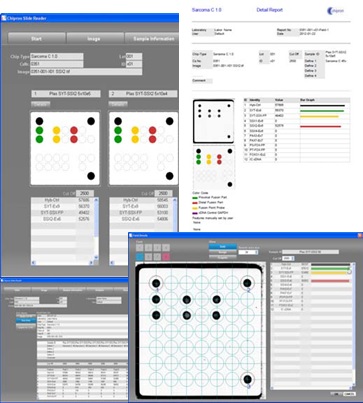 Literature
[l] lwobi A. , Huber I., Hauner G., Miller A. and Busoh U ., (2011):
Biochip Technology ·for the Detection of Animal Species in Meat Products;
Food Analytical Methods, Vol 4, Na 3, pp. 389-398
[2] Cawthom O.M., Steinman H.A ., Hoffman L.C. (2013):
A high incidence of species substitution .and mislabelling detected in meat products sold in
South Africa; Food Control 32 (20 13) 440 - 449
Application
1.Food faud inspection & control
2.Used as a "first round screen" to find unexpected ingredients. Saving lots of time & efforts
3.Suitable Customers: Government control lab
Privaet lab
Research lab
If there are any issues regarding the download, please refer to the following link:
/archive/scanner/How to Download software from Scanace Website.pdf
Manual
Brochure
Driver